Here are 10 ways that work and workplaces could change.
Augmented reality workstations
Facebook has been experimenting with futuristic desk set-ups, where virtual screens float in the air and people can resize them.
The socially distanced office
Office desks are likely to change to observe the six-feet rule.
Image: Cushman & Wakefield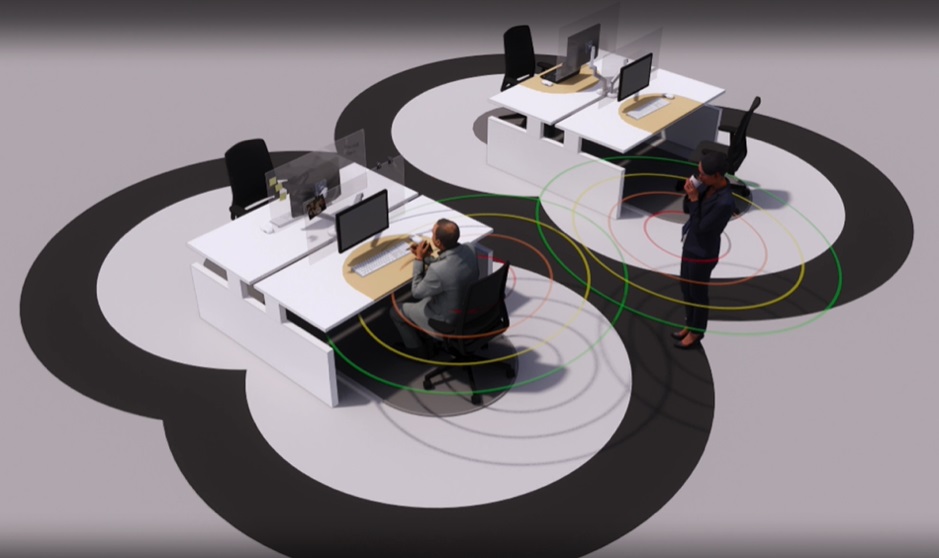 Homeworking will continue, but office life – in some form – will, too. The challenge lies in how to adapt workplaces. Global real estate company Cushman & Wakefield has risen to the challenge with a new design.
It's called the Six Feet Office. It's a way of transforming existing offices into places where the six-feet distance rule – which governments may continue to mandate – can be observed.
Simple solutions
How to keep desks clean? As well as obvious additions such as more hand sanitizer, some deceptively simple changes could help.
For example, in Cushman & Wakefield's office, employees are asked to grab a paper placemat for their desk. At the end of the day, the paper is thrown away, which could help mitigate COVID-19 spreading on surfaces.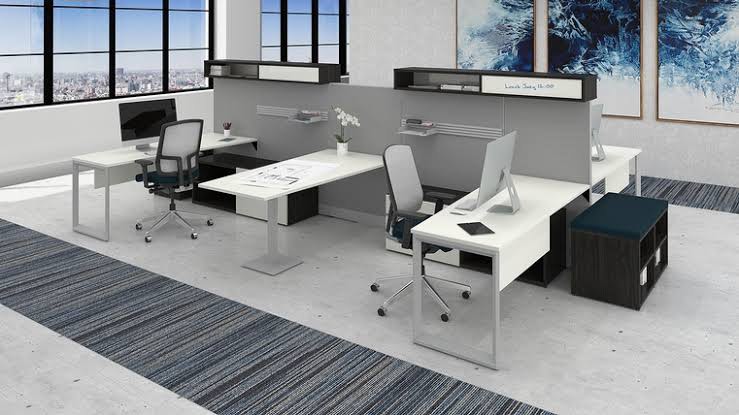 Closed plan
Office fashion for decades has included open-plan working. But could COVID-19 reverse this mega-trend, leading to a closed-plan future?
"I'm not suggesting we all go back to working in 1950s cellular cubicles, but I do think the density in offices will change," predicts Kaicker, who forecasts a move away from open-plan layouts.
More signs
Offices of the future could have visual cues to keep your distance.
Image: Cushman & Wakefield
Contactless technology
The Bee'ah HQ in the UAE features many design principles that could become widespread.
Image: ZHA
Companies may also need to invest in a new suite of contactless technologies to reduce disease transmission.
Rebuild
Employees could be monitored to make sure they observe the six-feet rule at all times.
Image: Cushman & Wakefield
Given the gravity of the situation, some companies may need to get the builders in, either for a retrofit, or a more radical rebuild.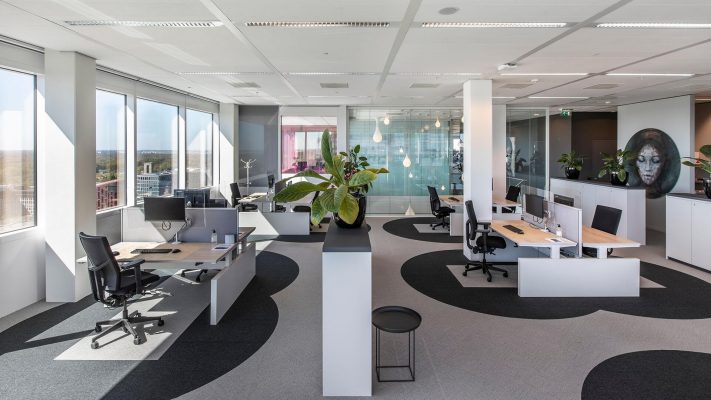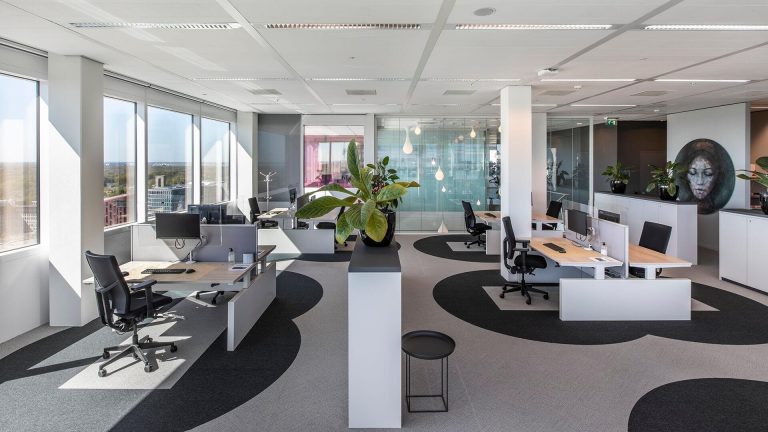 Fresh air
With good ventilation being key to preventing the spread of COVID-19, a big trend could be simply opening a window – if windows can be opened, that is, since many offices are now sealed, controlled units.
And where filtered air is the only option, it could be boom-time for high-end office climate control systems. China's mass adoption of this technology to address poor air quality is thought to have assisted its office workers to return to their desks more quickly.
Co-working
Could the recent boom in co-working companies, where start-ups share buildings – and in some cases, desks – change post-virus?
Greetings
The 'Wuhan shake' or the elbow bump?
How people around the world are avoiding shaking hands because of coronavirushttp://bbc.in/3cmp6Uh 
Source: https://www.weforum.org/agenda/2020/04/covid19-coronavirus-change-office-work-homeworking-remote-design/