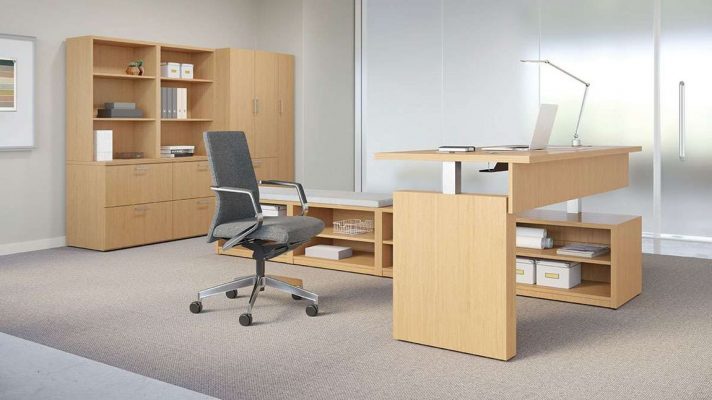 When it comes to your modern office, are you feeling claustrophobic and cluttered? Then it's time to consider a minimalist approach to your office design.
Minimalism doesn't mean going without…in fact, it can have the opposite effect: space for you to feel "full" with ideas, revitalized energy, and productivity.
Minimalism works because it cuts down our dependency on things such as office accessories, kitsch, or devices. If your brand culture goal is to empower your employees to feel resourceful, calm, and creative, minimalist office design may be able to create the perfect environment in which to thrive.
An adjustable height desk is an ideal selection for your office space. With the functionality your body and brain need, this option is perfect for the new or experienced minimalist.
Don't sacrifice comfort for aesthetics. You can have a sleek design and a high-quality seated experience all at the same time with minimalist chairs.
Check out our collection of office design ideas to inspire your desire to declutter and "clear the desk," as they say.
We also carry a sophisticated selection of social distancing furniture for the workplace's new normal. The Post-COVID office doesn't have to be boring or unattractive.
Source https://strongproject.com/
When moving back to the office, it is important to invest in protective measures that will empower your team to return to their offices with confidence. Consider your plan, your goals and your budget, while executing a safety plan for your team. At Queens Arts and Trends, our team of office furniture professionals are willing to offer our assistance, to help you and your team return to the office. LET'S GET IN TOUCH.